Community building lead by a genuine desire to help others
Our Mission:
Higher Grounds Private Limited is a strongly committed company of faith focused on creating opportunities to promote, build, and encourage others in improving their livelihood by being rooted in faith, integrity and building into their community.

Our Vision:
Higher Grounds Private Limited exists to transform communities by partnering with and empowering individuals and small businesses to reach their fullest potential.
Our Values:
Faith: Our trust in God gives us inner strength and confidence in our work
Integrity: Never compromising the truth, we are who we say we are
Accountability: I alone am responsible for my words and deeds
Partnerships: We are better together
Equal Opportunity: Everyone is treated equally
Community Development: We are all a small part of the larger picture
Quality: We take pride in doing things well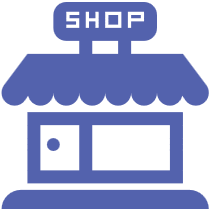 The Handicraft Shop
Helping to connect local products to the global market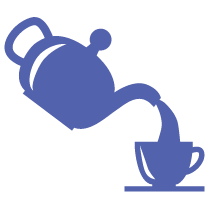 Discover Tea
Taking a simple leaf and turning it into a reason to gather together
Our company believes that working in partnership with others is vital to being successful, because we truly are better when we work together. We have curated a beautiful collection of hand crafted items from local artisans across India. Choosing to work with individuals and local organizations is one way that we can be active participants in building better communities together. Each of the artists we work with is involved in projects that directly benefit their local communities. These projects include covering school expenses for children whose families cannot afford school fees, empowering women to learn skills to help them contribute to their family's income, working with women coming out of prostitution and sex trafficking by teaching them skills that will aide them in finding work outside of the sex trade, as well as rehabilitating prisoners by teaching them skills that can help them to become employed upon their release from prison.
Each purchase from our handicraft shop directly benefits these individuals and local organizations. We feel that it is important to share each artist's story because the only way to truly feel like a part of a community or someone's neighbor is to see, hear, and understand the motivation behind their artwork.  Our hope is that you will see how we are each a vital part of building better communities in our own local communities as well as across the globe.
A big part of community development is spending time together listening to one another and sharing ideas with each other; sometimes we just need a little push or a reason to gather together. A simple tea leaf can be that inducement. Tea leaves can be transformed into a reason to gather together, from a warm cup of chai to a tall glass of iced tea - the possibilities are truly limitless. Having grown up in tea, our company founder knows first hand the hard work that goes into producing quality tea and he feels a sense of responsibility to build back into the tea community that holds so many of his fond childhood memories. By partnering with local doctors and community leaders,we are able to help them be more successful in meeting the needs of the people in their local community through medical camps and health education.
We really love tea and enjoy educating others about the tea production process, from plucking leaves to manufacturing we feel its important for consumers to know and understand how they tea they enjoy in their homes is produced. We hold regular tea tastings to help local consumers learn more about the different types and qualities of tea leaf as well as which preparation is best for each type of leaf. Tea tastings are a way for our company to build relationships in our local community by opening our doors to our neighbors and sharing our knowledge and love of tea with them.
At the core of our business, we follow a basic philosophy of genuinely wanting to help others. It is our belief that as we help create growth opportunities for our clients, we in turn will grow. At Higher Grounds, we take pride in offering our clients training on several areas of business and employee development. What sets us apart from our competitors is that we design training that is personalized for your business needs.
New Business Workshop: Focusing on the core fundamental practices of selecting and operating a small business, this training is designed for individuals ready to embark on the journey of starting a small business. The training allows individuals to understand the operational process, guides them to do market research in their geographical area, shows them how to advertise/market their business, teaches them the core financial principles in running a profitable business, and prepares them to present their business plan in a cohesive manner at the end of the training workshop.
Soft Skills Training: Focusing on communication, active listening, time management, logical thinking, and cultural sensitivity we help your employees improve leadership and communications skills that will improve your organization as a whole. Using a combination of scenarios, examples, games, and assessments we train your employees to increase their abilities to better manage themselves and others.
Managing Your Employees: No two employees think or act alike so it is important for those in management positions to know how to properly handle differing personalities and opinions. This training is geared specifically to small business owners and executive level employees focusing on key areas of employee development and management of employee issues such as conflict, working in a team setting, and employee productivity.
Conflict Resolution: Providing an opportunity to develop key listening and communication skills this training will empower you and your employees to meet disagreements head on by engaging in proper conflict resolutions. Teaching individuals to develop their communication and negotiation skills while managing their emotions to turn conflicts into opportunities for team building and creative solutions.
Customer Service: In this day and age customer loyalty can be the make or break of a company's profitability. Customers are becoming increasingly demanding so having an exceptional level of service will set you apart from your competitors. We provide an unbiased analysis of your current customer service. From here we help you implement new strategies and improvements that will transform your company into an industry leader in customer service.
Sales Training: Sales has made a huge shift in recent years leading to a need for sales professionals to be honest, self-assured, and competent in meeting the needs of their clients more efficiently in today's demanding high-speed markets. This training will guide you and your sales team through: developing sales skills; avoiding the pitfalls many inexperienced salespeople make; recognizing what sales style is needed for each clinet; as well as meeting the needs of your customer base; as well as learning how to network more effectively.